HIGH-VOLTAGE ACCELERATORS FOR RADIATION TECHNOLOGIES
Radiation technologies, ie processing of various materials and products by an electron beam in order to change their molecular structure and give them new properties have always been considered one of the most promising areas of practical application of high voltage accelerators.
To implement these technologies in industrial enterprises in the Efremov Institute has developed two series of high-voltage accelerators, "Electron" and "Aurora" with the power of the electron beam up to 50 kW with individual radiation protection.
Annual operating time of the accelerator is more than five thousand hours, which meets the requirements for production facilities.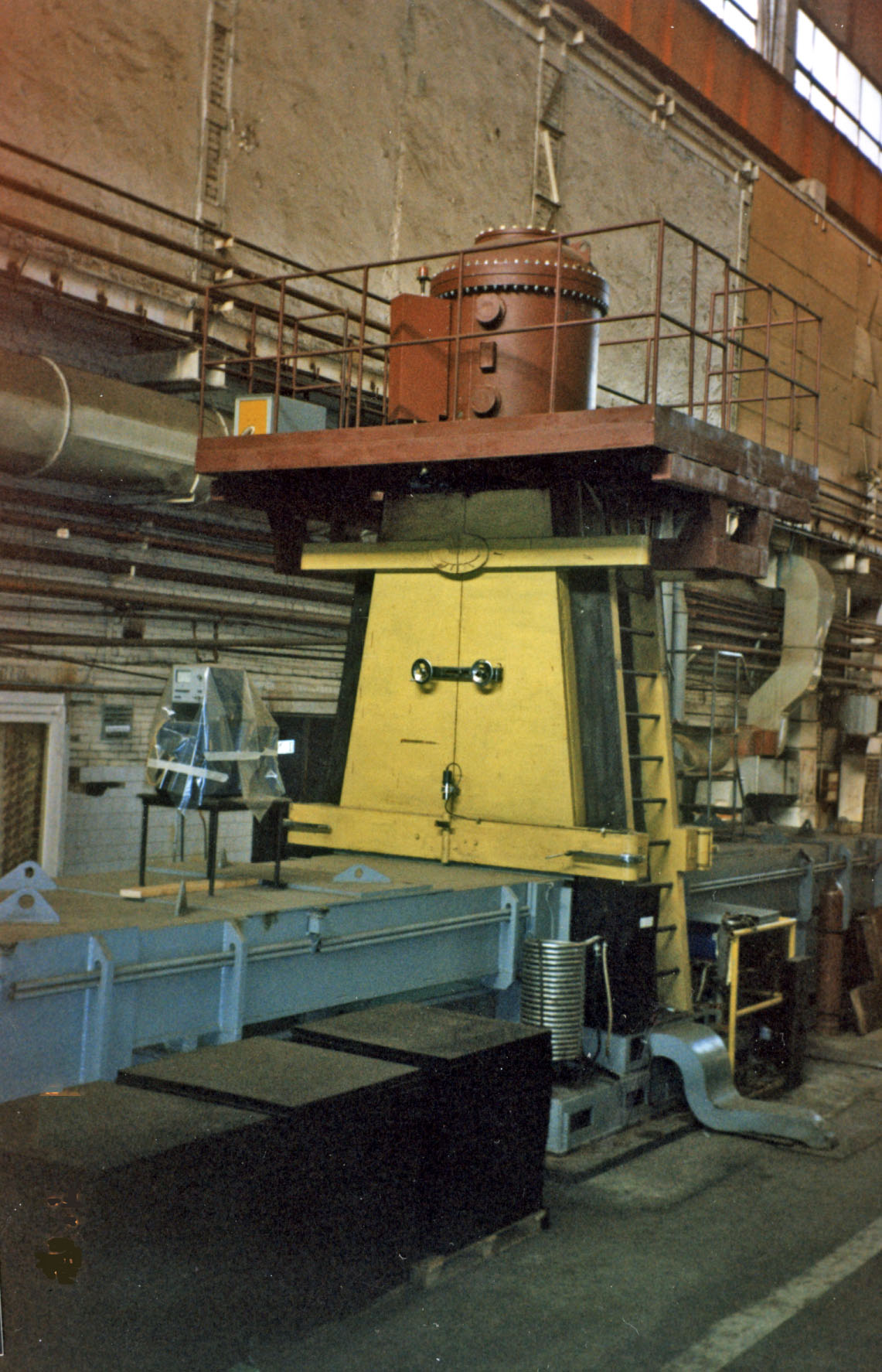 Accelerator "Electron-3M-2" in the installation process of coatings at a shipyard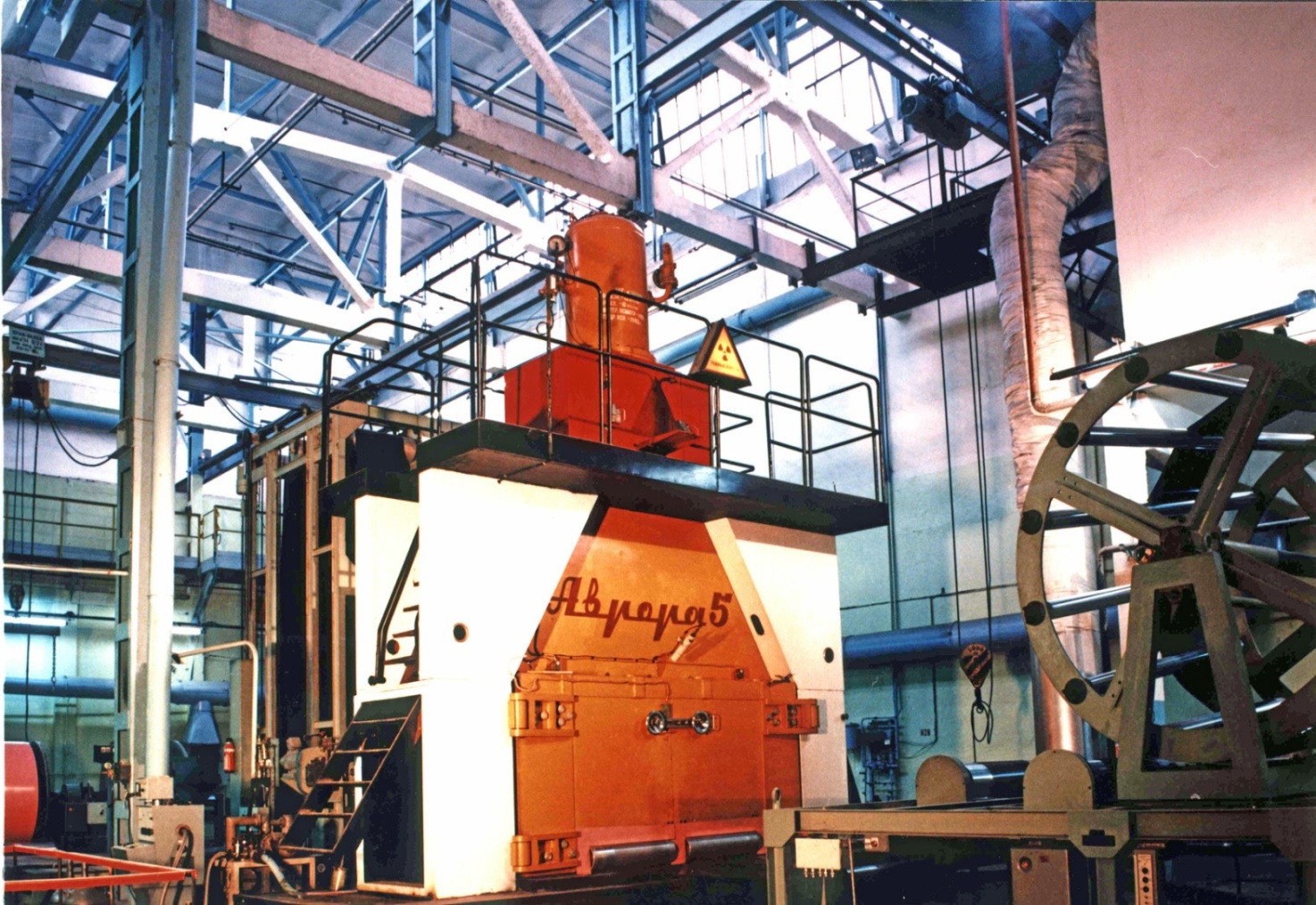 Unit for the production of the foamed polyethylene at the Izhevsk plastic plant with the accelerator "Aurora-5"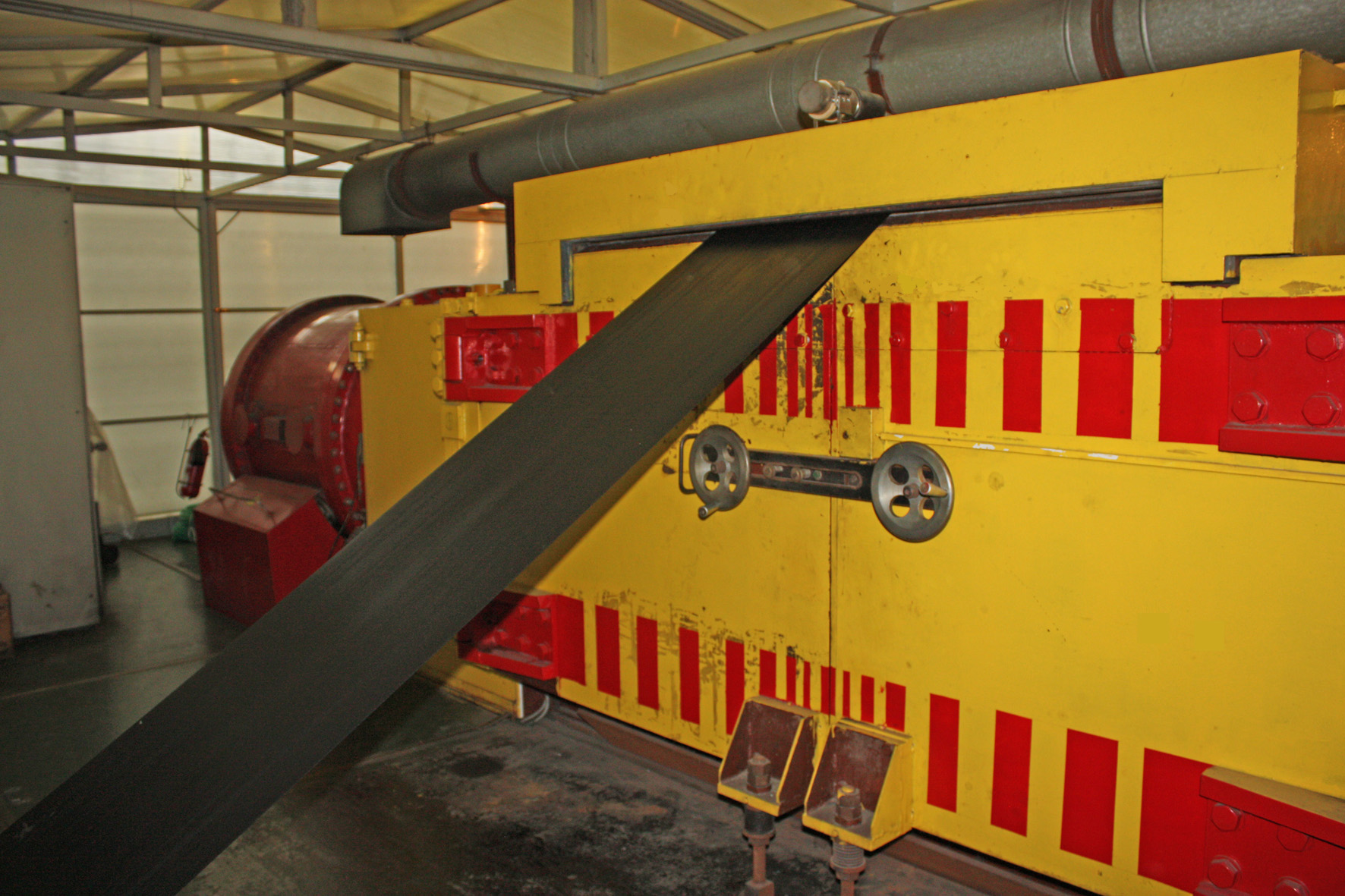 Unit for the production of the pipes coatings in the enterprise "IPM", St. Petersburg, with the accelerator "Electron-10"