HIGH-VOLTAGE ACCELERATORS FOR ACTIVATION ANALYSIS
The method is based on the irradiation of the analyzed substances' samples by fast neutrons currents (2.5 and 14 MeV) and moderated neutrons currents, followed by measurement of the induced activity of gamma-irradiated samples. The content of an element is defined in the whole volume of the sample and is independent of the substance to which it belongs. Test materials can be pure substances, metals, alloys, compounds, semiconductors and composite materials, ore and its processing products, as well as finished products, electronic "scrap", jewelry, ingots of precious metals, organic materials, geological, biological and agricultural facilities, water, food, etc.
The simplest neutrons sources are the units created on the basis of ion high-voltage accelerators. Neutrons with energy of 14 MeV produced in the D-T reaction in the interaction of accelerated up to 150-300 keV ions of deuterium and tritium of metal-tritium target. When using the metal-deuterium target as a result of the D-D reaction, neutrons obtain energy of about 2.5 MeV.
In NIIEFA there had been developed several types of neutron generators for neutron activation analysis.
The most common is the generator NG-150, which is a compact accelerator of deuterium ions with a beam current of 3 mA and energy of 150 keV deuterons. In the capacity of generator there are used titanium-tritium targets with a diameter of 45 mm. The neutron yield is 2*1011 neutrons / sec.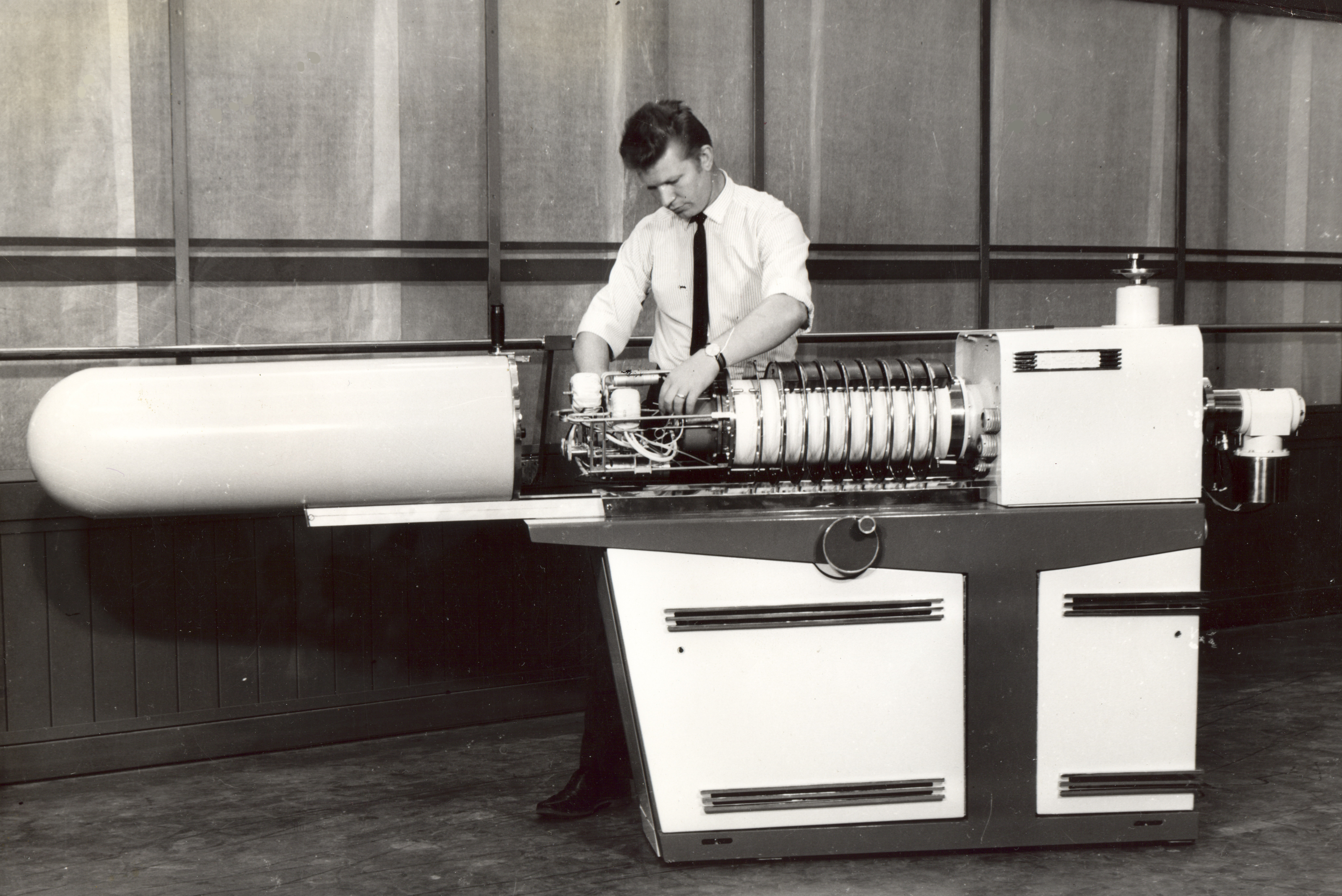 Neutron generator NG-150M
In recent years there were developed generators NG-11 NG-11 equipped with electromagnetic mass separator to clean the beam from molecular components. These generators can operate in both continuous and pulsed modes in a wide range of durations and pulse repetition rate. The neutron yield is 2*1011 neutrons/sec.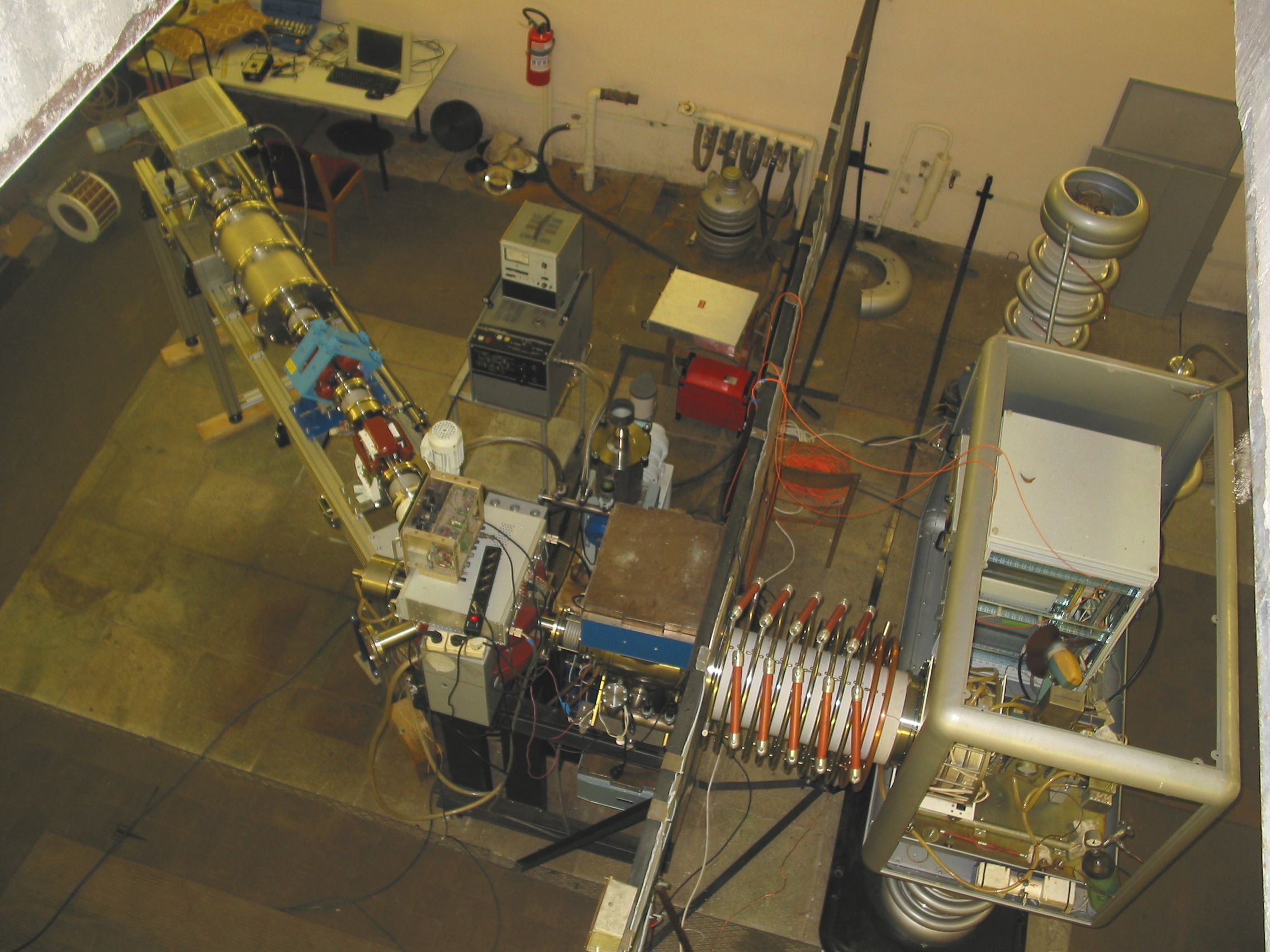 Generator NG-11-I
For wider application, including neutron activation analysis, there were designed neutron generators up to 2*1012 neutrons /sec. In these generators, the beam of atomic ions with the current up to 15 mA and energy up to 250 keV irradiates a rotating titanium-tritium target with a diameter of 230 mm. There is a possibility of additional channels installation for the beam transportation (0 and ± 45°), as well as target devices. Installation provides both continuous and pulsed neutron fluxes.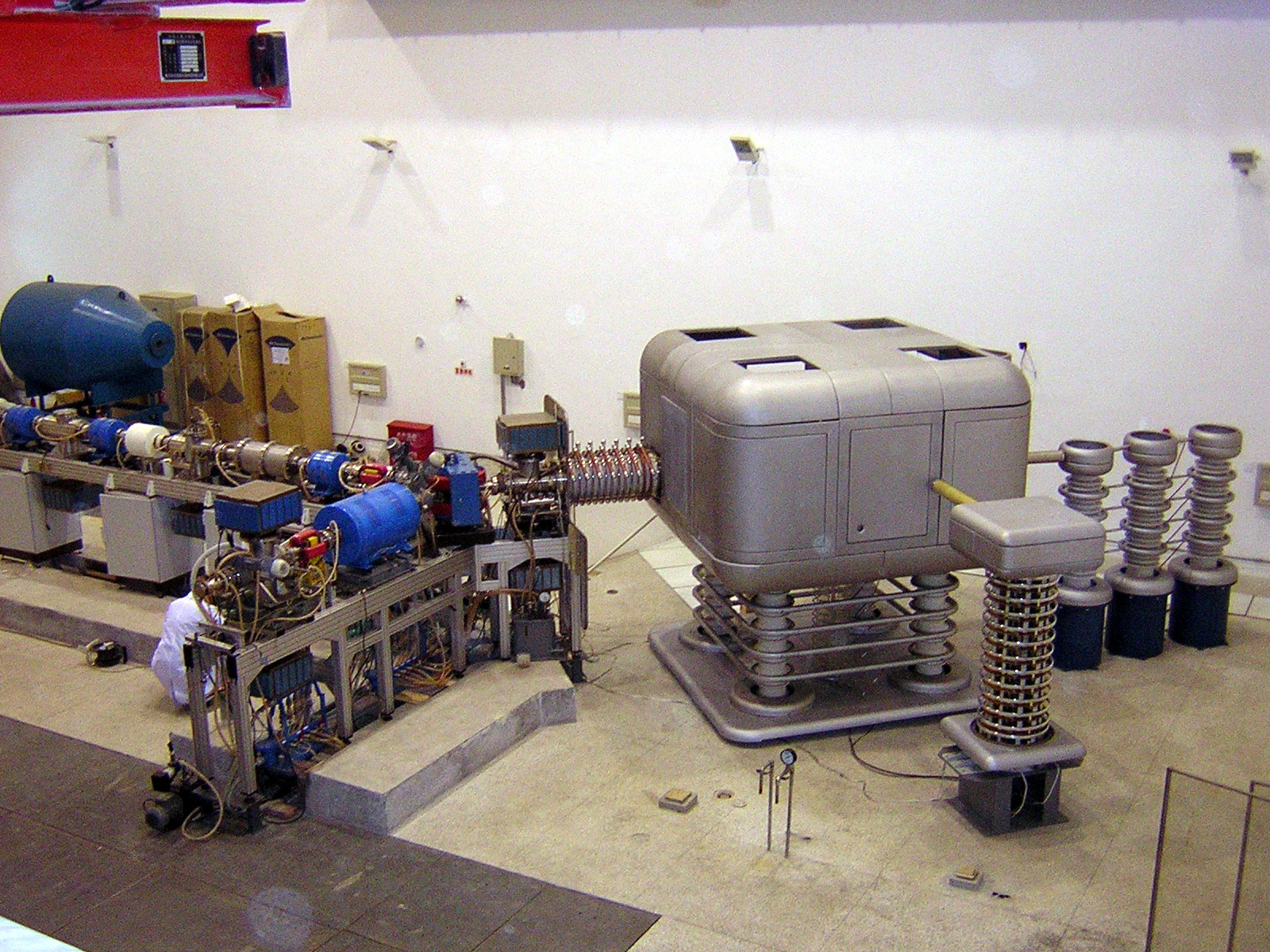 Generator NG-12-2